We Work Towards Your Success
Green World Lumber is a hardwood distributor that specializes in supplying sustainable premium plantation grown Green World Mahogany™. We've established a significant foothold in this competitive industry through our pure passion for environmentally friendly lumber and relationships built on service, honesty, and loyalty. Our knowledgeable team works directly with customers and suppliers to help them manage inventory, develop and market products, control quality, and boost profits.
Who Is Green World Lumber
Holding inventory is sometimes necessary in reasonable quantities, but in the fast-paced modern economy more and more business would rather rely on precise times of delivery while holding very little to no inventory.Green World Lumber seeks to minimize the costs of distribution logistics to all parties involved. Your business model will benefit from the flexibility offered to you by Green World Lumber, freeing up additional resources for other enhancements to your operations, promotions, or profits. Predictable and reliable inventory management allows a business to offer a higher level of assurance to customers for services and goods provided
.
How many people need to handle your product between the time of manufacturing, warehousing, and shipping? Who gets your products to retail customers? To wholesale customers? If you are looking for hardwood sourced from sustainable plantations – the answer is Green World Lumber. We operate in an environment, made possible in part by advances in the awareness of the dangers of clearing old-growth rainforests in South America, which allows for a distribution company such as ours to both minimize the cost of your logistics and supply superior and sustainable hardwood lumbers.
Hardwood species are in danger because of threats such as illegal logging in the rain-forests of South America. Fiji Mahogany is one of the best examples to date of the sustainable cultivation of outdoor hardwood, more specifically  Swietenia Macrophylla wood.  Green World Mahogany™ decking represents the future to sustainable decking materials industries in much the same way that solar represents a future to the stationary sustainable energy industries. Green World Lumber's representatives utilize a network of industry contacts in order to stay on top of industry trends and source sustainable products from various regions, handling the complexities of effectively managing your inventory based on variable present and future demand.
If you know anything about outdoor hardwood, hardwood decking, hardwood stain, or even tropical hardwoods in general then we have something in common. Green World Lumber has several resources, discussing everything from product specifications to industry events, available on our website. If you are enthusiastic about the products you sell, distribute, or promote, then we have another thing in common. Whether your cottage in Muskoka needs hardwood decking, you need hardwood in Markham, or need decking in Toronto, Green World Mahogany™ is a reliable source of hardwood in Toronto and the surrounding regions.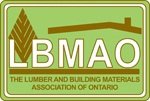 The LBMAO is a not-for-profit trade association with a mandate to promote the welfare of its members by providing cost-effective services, products and training courses relevant to the lumber, home improvement and hardware industry.
With the strength of over 109,000 small business owners from coast-to-coast – entrepreneurs just like you – the Canadian Federation of Independent Business (CFIB) is the big voice for small businesses. For over 40 years, we have represented the interests of the small business community to all three levels of government in their fight for tax fairness, reasonable labour laws and reduction of regulatory paper burden.